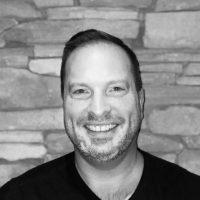 JOHN FORDE
Clinic Owner and Registered Massage Therapist
Hometown: Agassiz, born in the Fraser Valley

Education/Experience: Sports Scholarship to SFU in 1989. WCCMT completion in 1992. I have been an RMT /Sports therapist/ clinic owner/mentor for 27 years! Vancouver Canucks Trainer 1993, Volunteered in too many sports to mention!

Special interests: Sports therapy work, owner and creator of P3 Cream !

Fun facts: Husband and Father of three great kids! Previously a professional Highland Games athlete, professional musician, and a competitive 8 and 9 ball pool player.
Hobbies: karaoke, piano, guitar, weight training.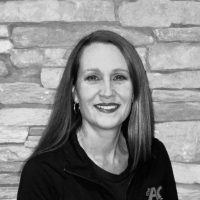 CARMEN FORDE
Clinic Owner and Manager
Hometown:  Penticton, British Columbia
Education/Experience:  Hon. B.A. (English, Psychology, Sociology) from Queen's University at Kingston, TESL Certification from Simon Fraser University, TESL Certifications from Vancouver Community College, Other undergraduate studies at Trinity Western University / Worked as an associate professor at the University of the Fraser Valley for 20+ years / Have been assisting with management and HR at Apollo for the past five years.
Special interests:  Hiking, Cycling, Traveling
Fun fact:  My first team sport was playing rugby with the Abbotsford Rugby Football Club!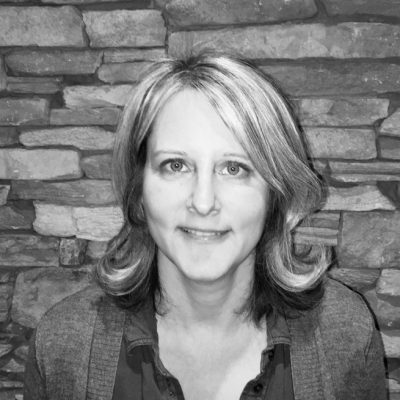 IONA HEUBERT
Support Staff
Hometown: Chilliwack

Experience: Since graduating, I have worked in various roles of Administrative support. I'm excited to be apart of the Chilliwack Apollo team and look forward to serving our patients at the clinic.

Favourite vacation spot: I love travelling as much as I can! I've been to Europe, Belize, Mexico, Hawaii! The furthest place I have been to is Thailand.

Hobbies: Spending time with my family, travelling, baking, skiing, hiking!

Fun fact: I've been married to my husband for 23 years and we have three amazing children that we adore.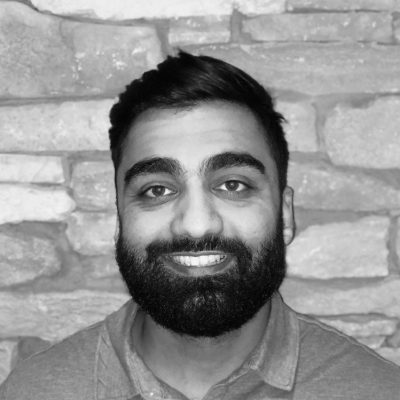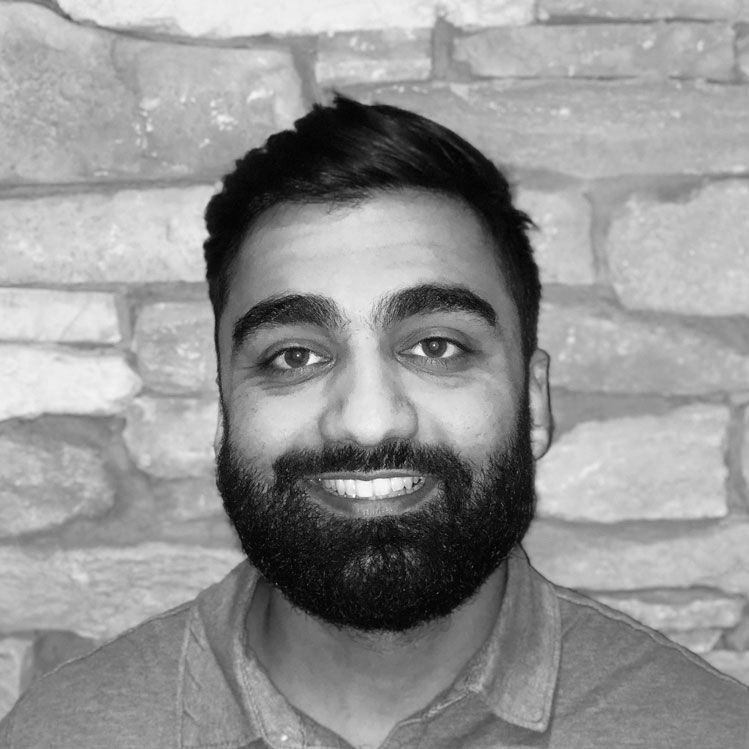 DR. HARJOOT DHILLON
Chiropractor
Hometown: I was born and raised in Abbotsford, BC.

Education: Bachelors degree in Human Kinetics from UBC-Okanagan, Bachelor of Science in Human Biology and a Doctorate in Chiropractic from University of Western States, Portland.

Special Interests: Chiropractic Manipulation, Musculoskeletal/Spinal care, Cupping, Instrument Assisted Soft Tissue Manipulation (IASTM), Soft Tissue Therapy, and Rehab Exercise.

Hobbies: Playing and watching sports. Soccer, basketball, hockey and football.

Fun facts: I have a 1st degree black belt in Tae Kwon Do. I am fluent in English and Punjabi.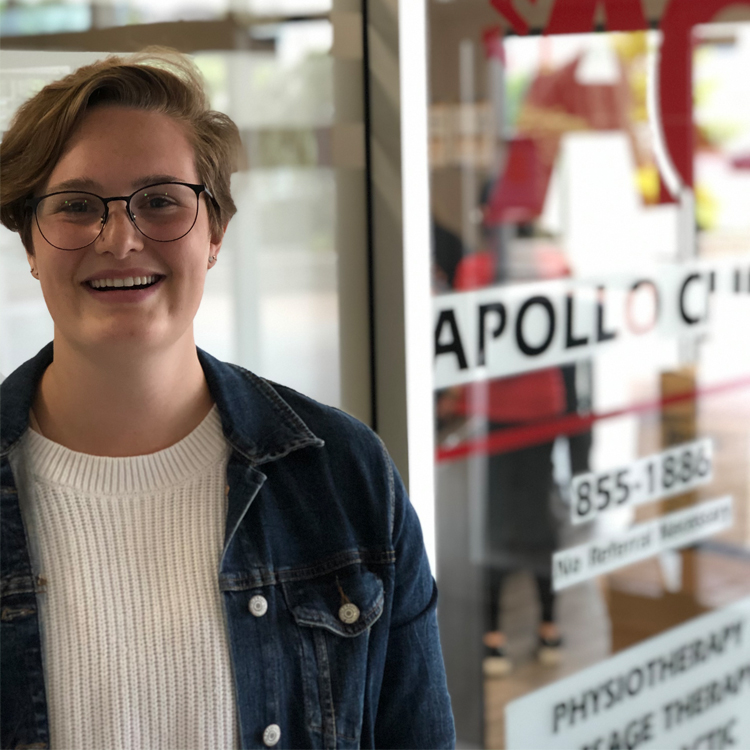 HANNAH FORDE
Support Staff
Hometown: Chilliwack
Education: Sardis Secondary 2016-2018, UFV Bachelor of Arts 2018-present 

Special Interests: Working out, meditation, and yoga.

Favourite vacation spot: I love travelling everywhere! I have been to many places in Europe, the USA and Asia! The furthest place I have been is Northern Japan.

Hobbies: I love to sing, perform in musical theatre, workout, travel, and try new foods!

Fun fact: I have been classically trained in opera since I was 9 years old.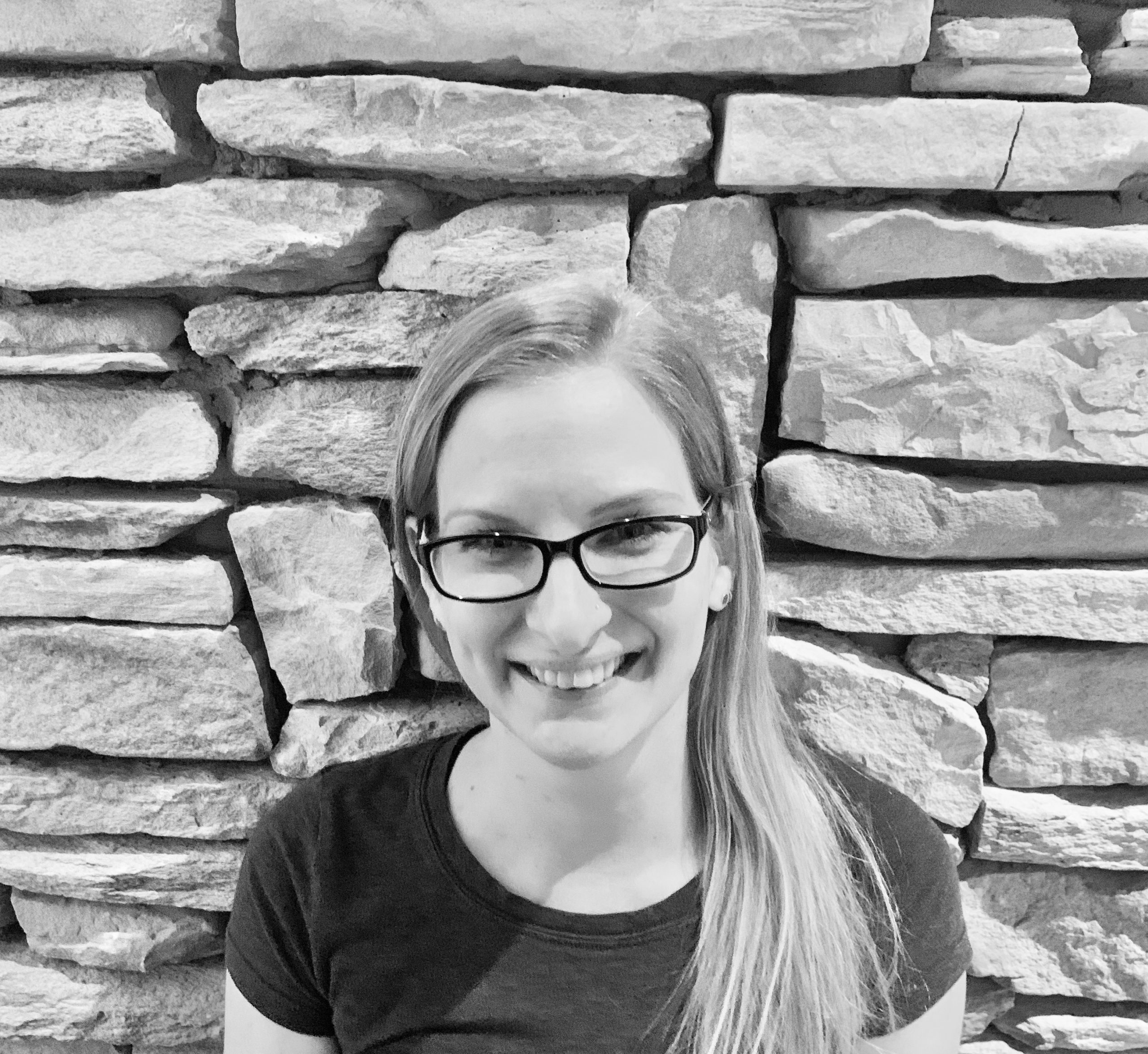 DANIELA DUERKSEN
Registered Massage Therapist
Hometown: Abbotsford for the past 11 years, born and raised in Paraguay.

Education/Experience: West Coast College of Massage Therapy 2019 Graduate.

Special Interests: Frozen shoulder, whiplash, spinal cord injuries and stroke related complications

Favourite vacation spot: Carmel by the Sea, California
Hobbies: Hiking, playing competitive volleyball, watching and playing soccer, road trips with my hubby, baking
Favourite dinosaur: Velociraptor
Fun fact: I traded my dream Tacoma truck for my education. I first joined the Apollo family 3 years ago working as front desk support staff.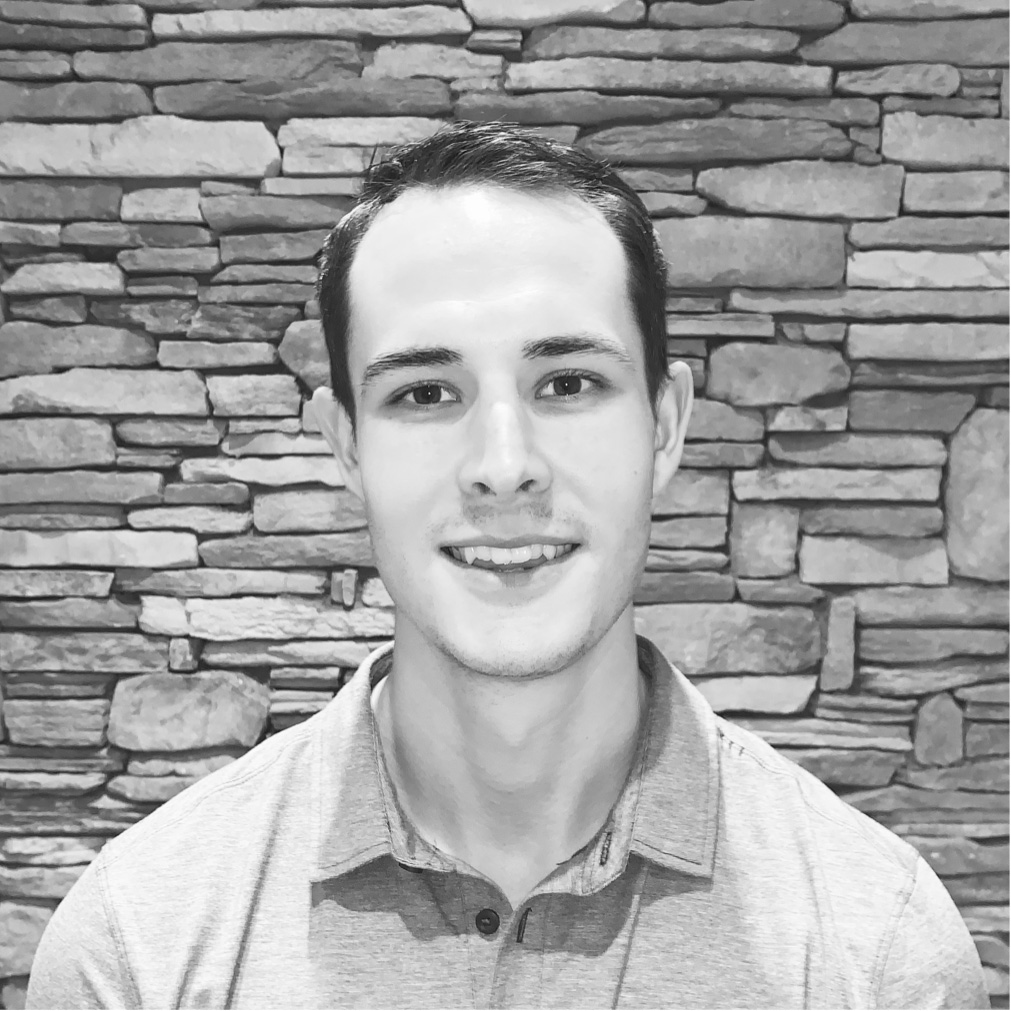 AUSTIN FERGUSON
Registered Massage Therapist
Hometown: Abbotsford, BC

Education/Experience: Graduate of West Coast College of Massage and Certified BCRPA personal trainer

Special Interests: Athletic injuries, headaches, whiplash, chronic pain management.

Favourite vacation spot: Shuswap Lake
Hobbies: Hockey, Golf
Favourite dinosaur: Zapsalis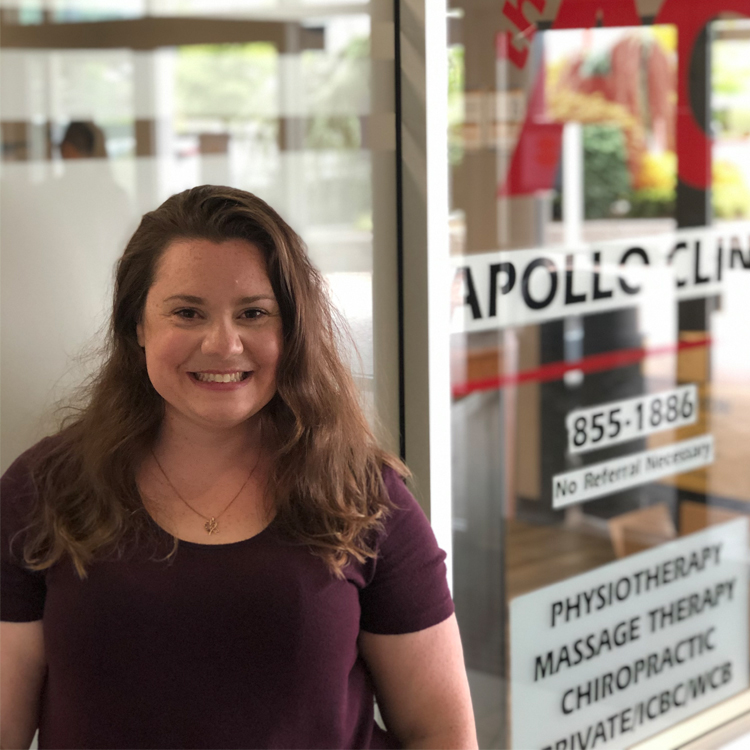 KIMBERLY HUFF
Physiotherapist
Hometown:

Education/Experience: 

Practice areas: 

Special Interests: 

Fun fact: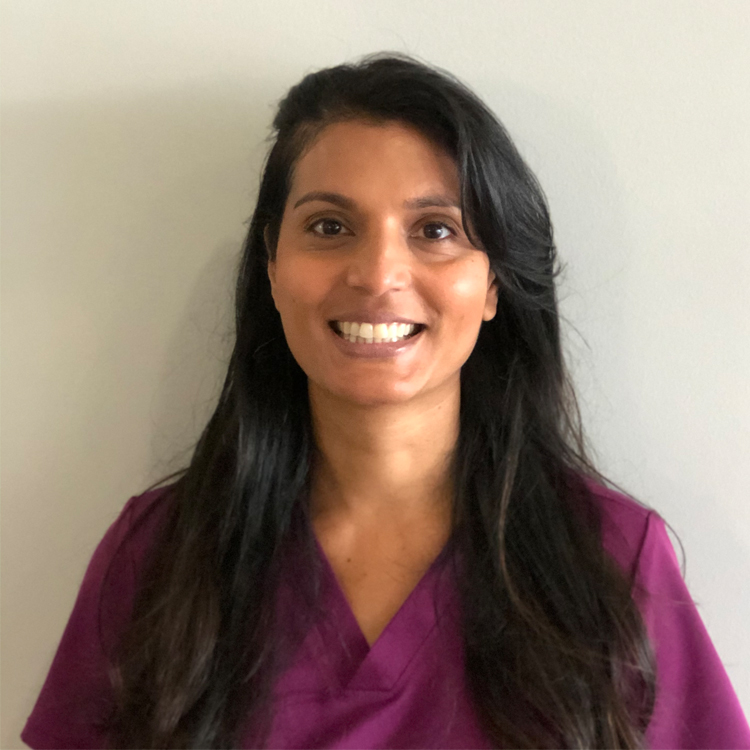 MARILYN WISOTZKI
Physiotherapist
Hometown: 

Education/Experience: 

Practice areas: 

Special Interests: 

Fun fact: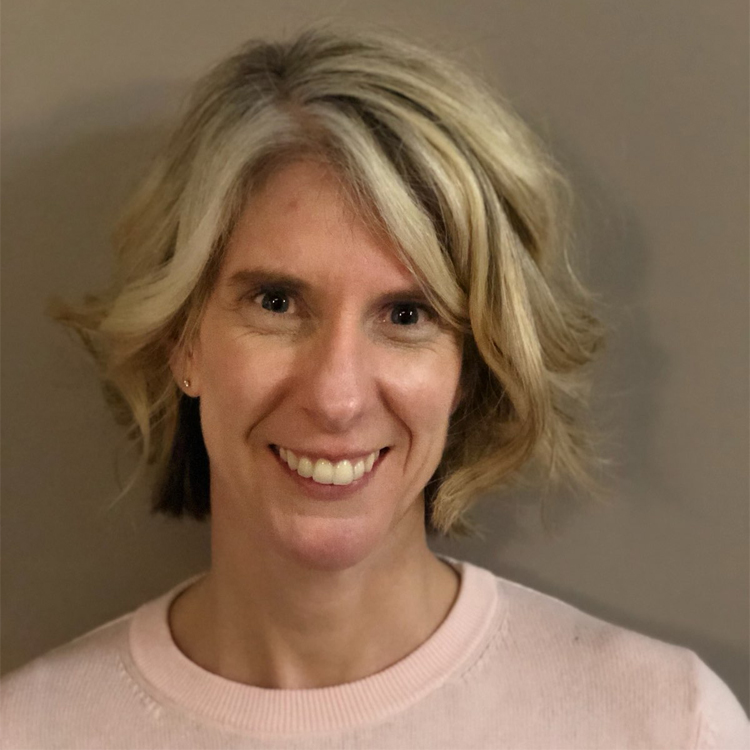 KAROLYN CHIASSON
Physiotherapist
Hometown:

Education/Experience: 

Practice areas: 

Special Interests: 

Fun fact: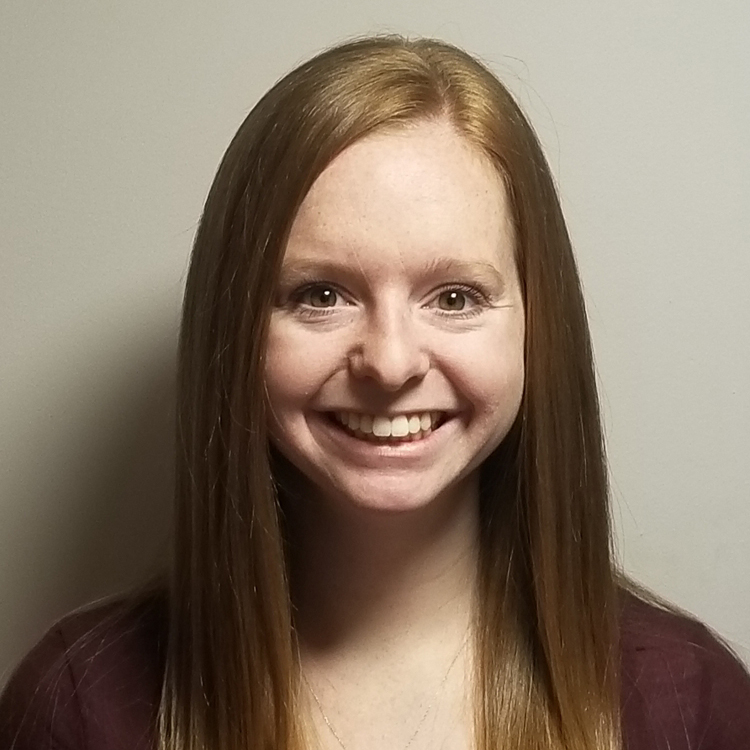 SAMMIE CUMMINGS
Registered Massage Therapist
Hometown:

Education/Experience: 

Practice areas: 

Special Interests: 

Fun fact: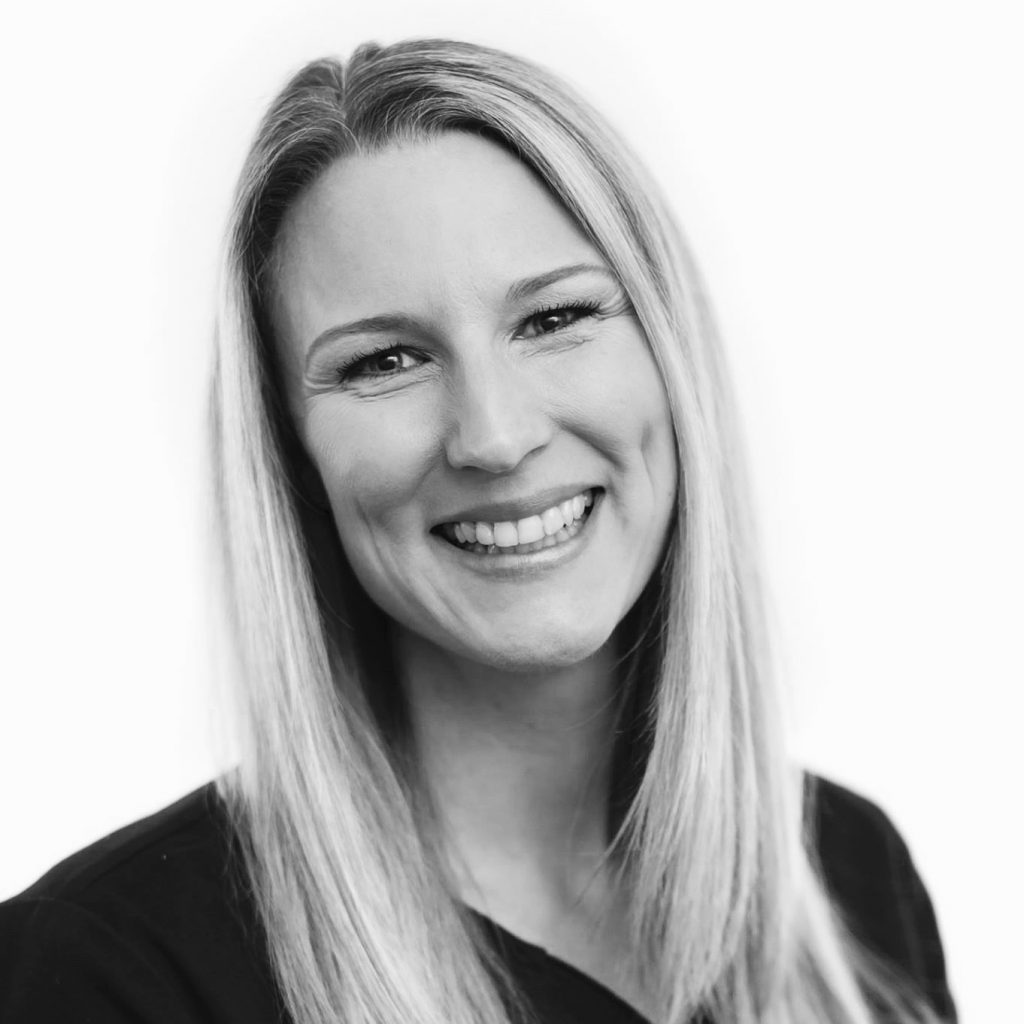 AMY KWAN
Registered Massage Therapist
Hometown: 

Education/Experience: 

Practice areas: 

Special Interests: 

Fun fact: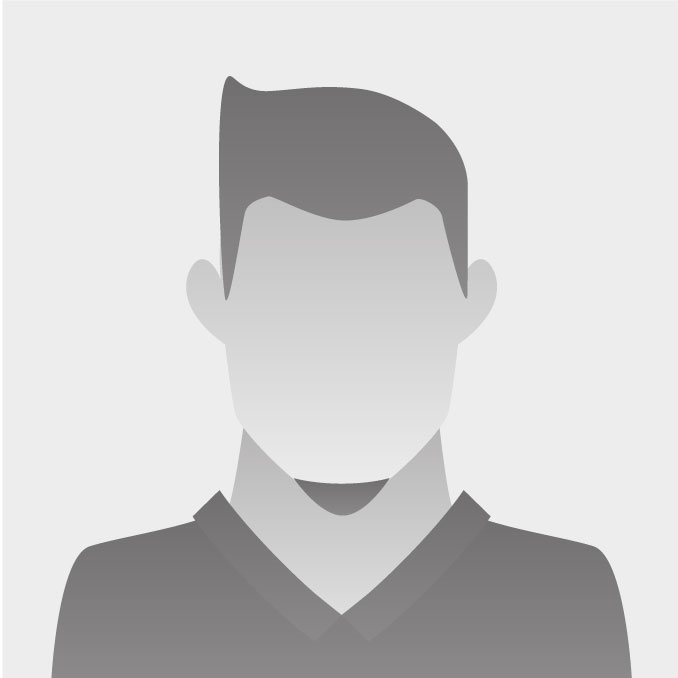 ANTHONY VAUTOUR
Physiotherapist
Hometown: 

Education/Experience: 

Practice areas: 

Special Interests: 

Fun fact: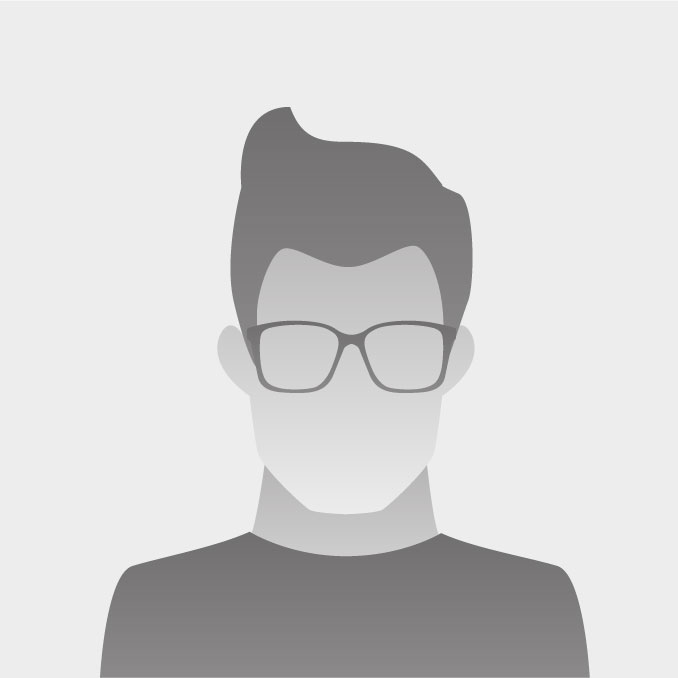 Hometown: 

Education/Experience: 

Practice areas: 

Special Interests: 

Fun fact: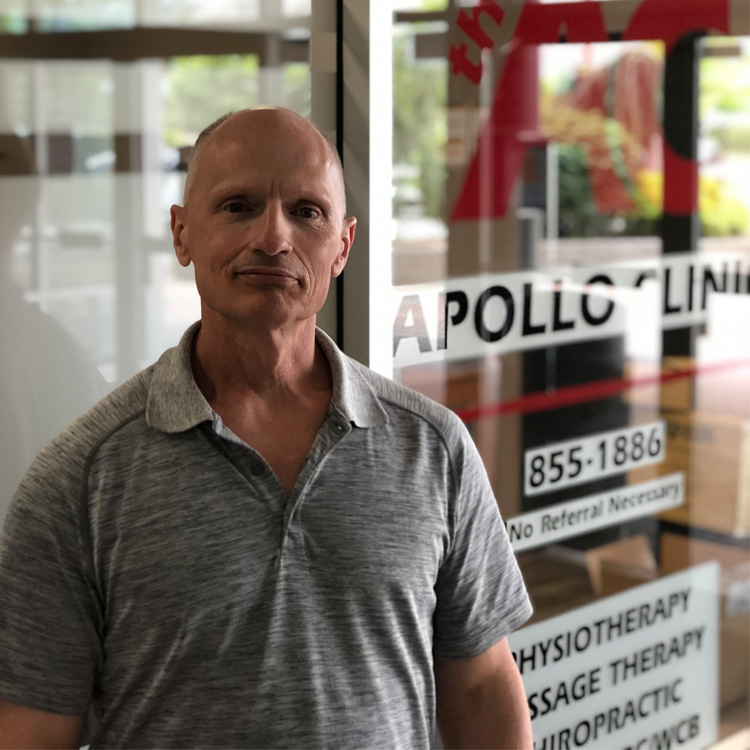 BRENT ROBINSON
Registered Massage Therapist
Hometown:

Education/Experience: 

Practice areas: 

Special Interests: 

Fun fact: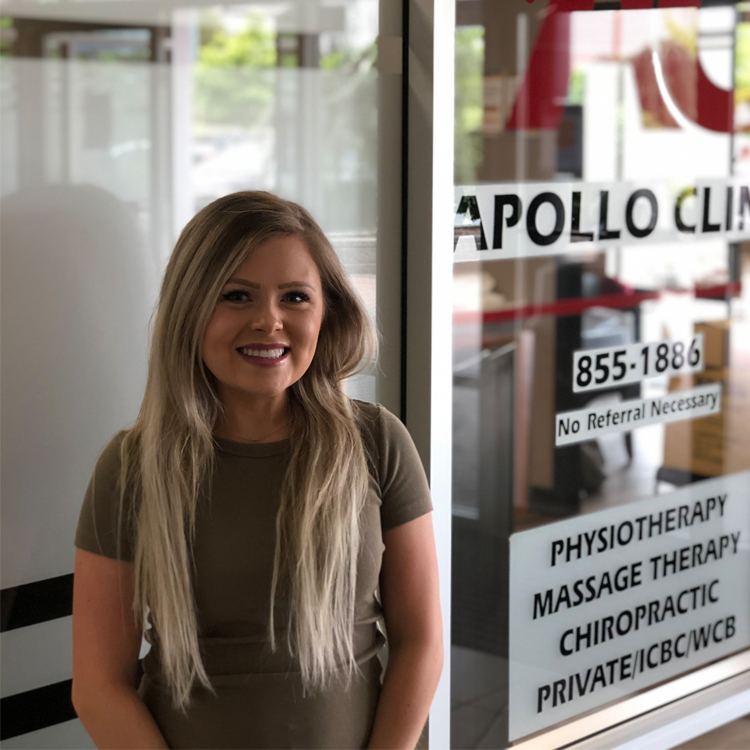 CARLY EVANS
Registered Massage Therapist
Hometown:

Education/Experience: 

Practice areas: 

Special Interests: 

Fun fact: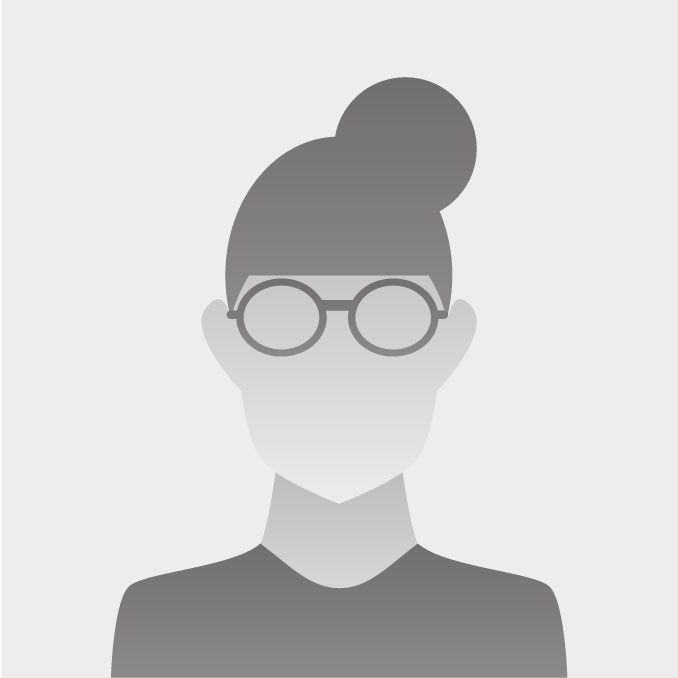 Hometown:

Education/Experience: 

Practice areas: 

Special Interests: 

Fun fact: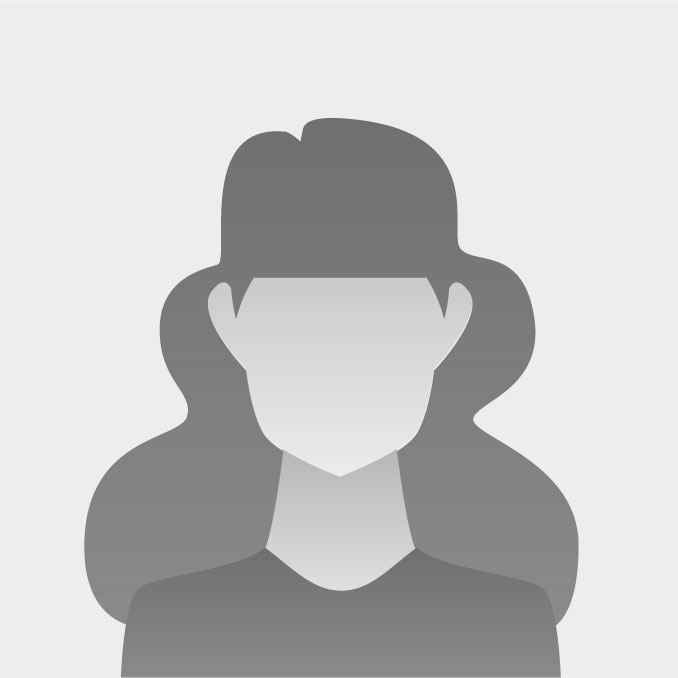 JENNILEE MATTSON
Kinesiologist
Hometown:

Education/Experience: 

Practice areas: 

Special Interests: 

Fun fact: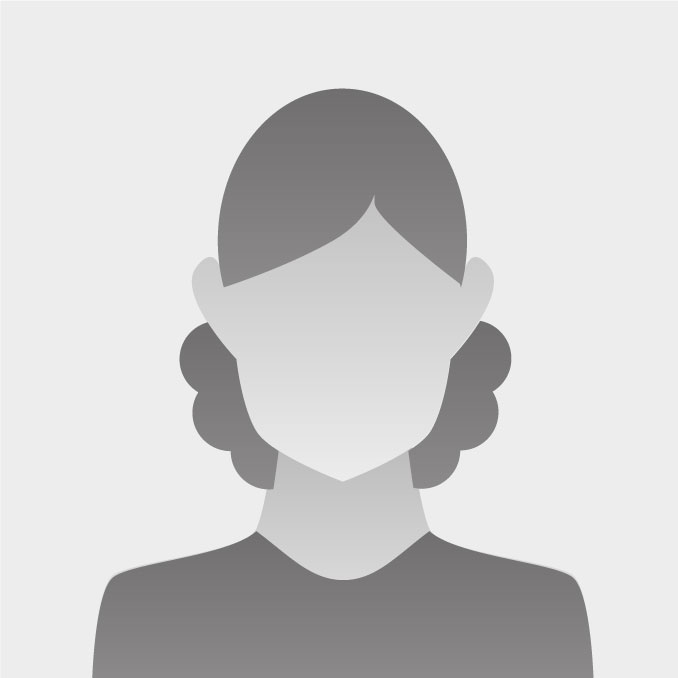 KATIE DYKSHOORN
Registered Massage Therapist
Hometown: 

Education/Experience: 

Practice areas: 

Special Interests: 

Fun fact: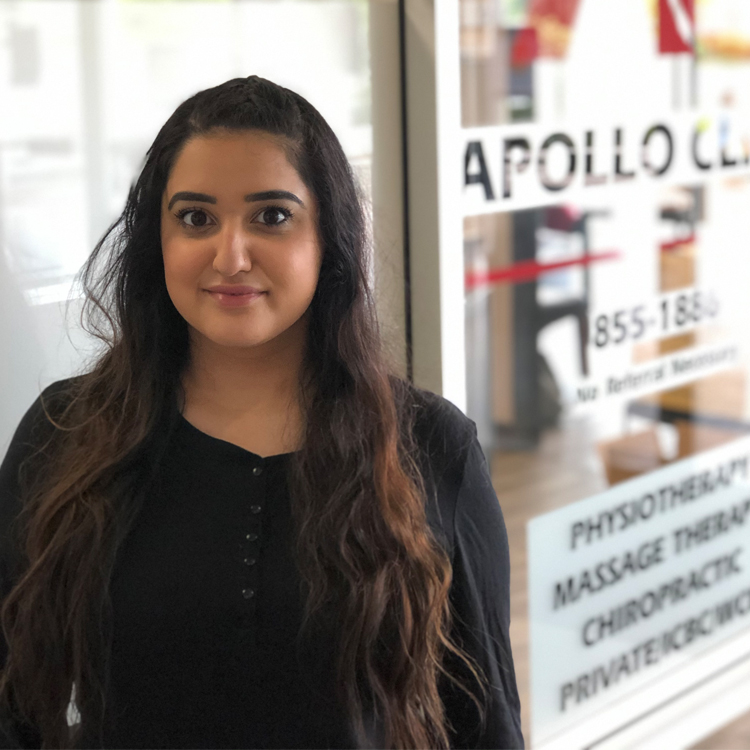 KAREN SANGHA-DHILLON
Support Staff
Hometown:

Education/Experience: 

Practice areas: 

Special Interests: 

Fun fact: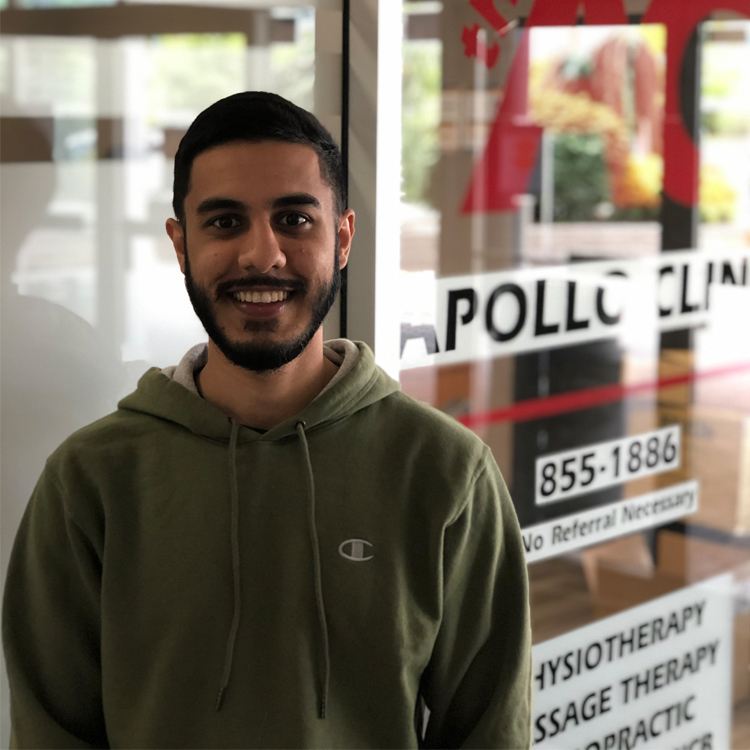 PERRY MAGHERA
Kinesiologist
Hometown: 

Education/Experience: 

Practice areas: 

Special Interests: 

Fun fact: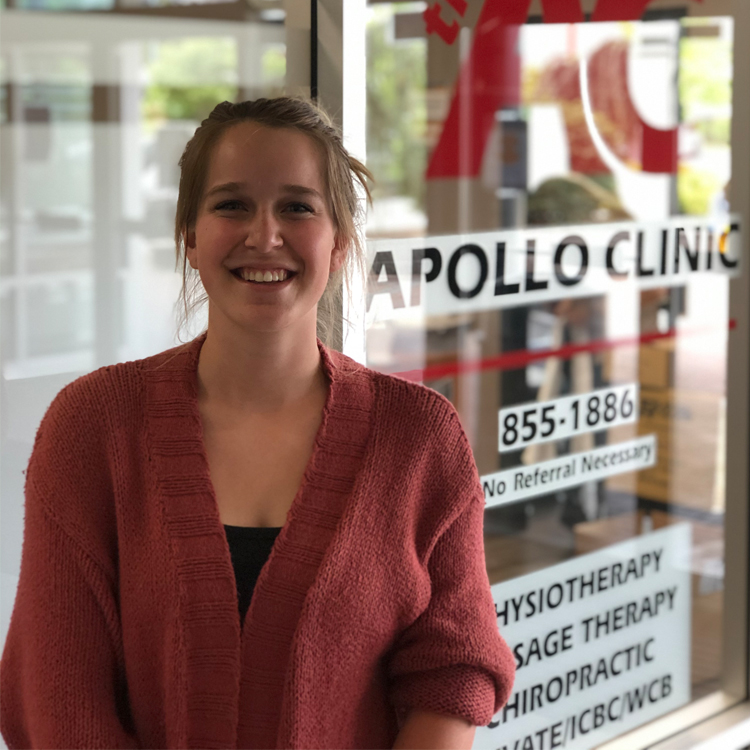 ROCHELLE VANE
Registered Massage Therapist
Hometown: 

Education/Experience: 

Practice areas: 

Special Interests: 

Fun fact: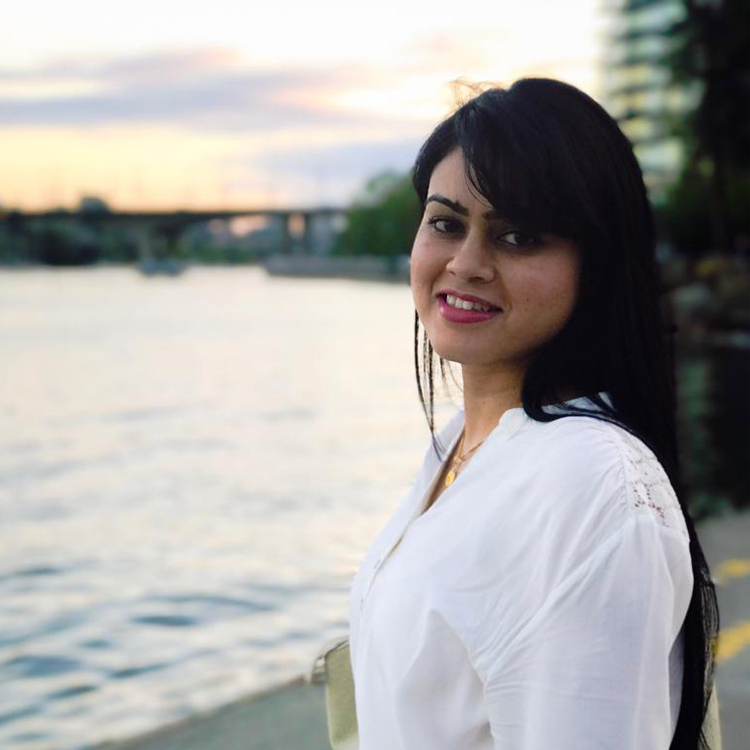 Hometown:

Education/Experience: 

Practice areas: 

Special Interests: 

Fun fact: